turn over a new leaf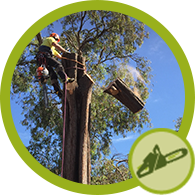 tree removal melbourne
We want to preserve the longevity of trees for as long as possible. But when a tree removal is required due to decay or disease or the tree has the potential to cause damage to its surroundings you may need the tree removed by a qualified Arborist.
Our Arborists are specially trained in tree removal in confined spaces and use the latest equipment and techniques. Each tree removal is assessed on its own merits to ensure it is removed in a safe and efficient manner without damage to your garden or home.
We pride ourselves on leaving your property clean, neat and tidy upon completion of the job.
There is no tree removal too big or small for us to tackle. Contact us today for a quote.
Here is a short video of the professional removal of a Cypress Tree. Watch how our skilled team from Assured Tree Care carefully work together to ensure that it safely lands clear of the home.