August, 2017
Moreton Bay Fig – Santa Barbara USA
ATC tree travel diaries
This past July we were lucky enough to travel over to the California in the United States of America to explore some of their national parks and giant trees. Over the next few weeks we'll feature some of the trees we saw and some of the interesting history about California's natural wonders.
Our first stop was Santa Barbara, a beautiful sea side city on the West Coast of California that lies between the Pacific Ocean and the Santa Ynez Mountains. It is known to be called the American Riviera due to its Mediterranean style weather, sandy beaches and is a popular tourist and resort destination. One of the focal points of the downtown area in Santa Barbara is State Street with its architecture, shopping and food. State Street also leads you to their picturesque harbour and Sterns Wharf.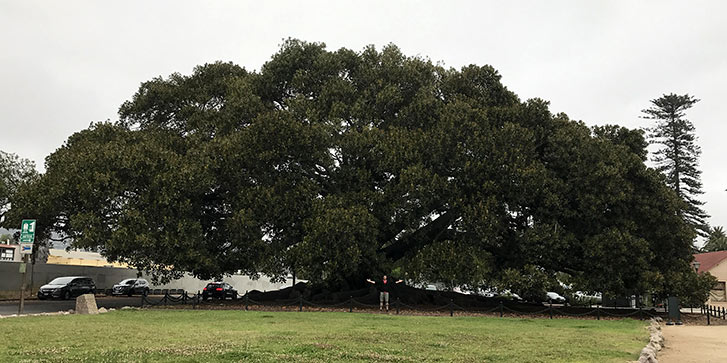 It is on State Street where the story of this giant tree begins. In 1876 a visiting sailor from Australia gave a seedling of the Australian Moreton Bay Fig to a local girl, who planted it at 201 State Street. The young girl moved away and it was transplanted a year later by her friend Adeline Crabb to the corner of Montecito and Chapala Streets. The land which was originally owned by the Southern Pacific Transport Company, is today remembered by a historic train carriage sitting next to the fig.
It is most likely due to its closer proximity to the ocean, only a block away, and Santa Barabara's climate that this tree has done so well here. The Moreton Bay Fig (Ficus macrophylla) is native to the coastal and mountain rain forests of Eastern Queensland and New South Wales. Named after one of Eastern Australia's major sea ports it is also known as the Australian Banyan. Typically this large spreading evergreen grows up to 130ft (39m) tall with spread nearly as great and a buttressed trunk.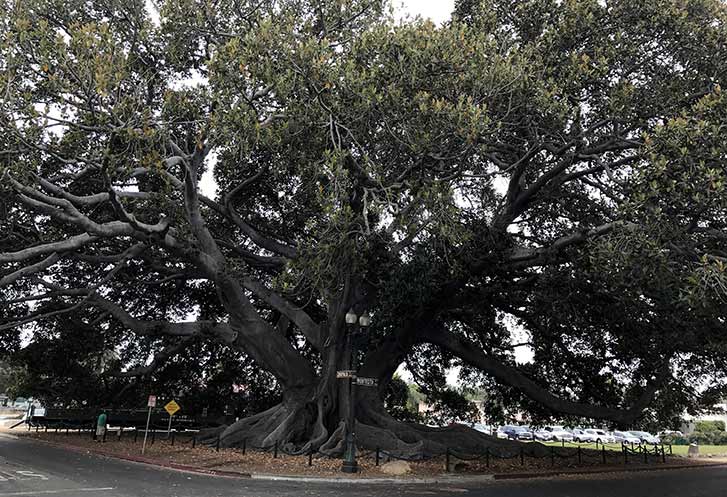 In 1997 this particular fig was measured with an average crown height of 176ft (53m) and stood at 80 feet (24m) high. The circumference was also measured at 12.65m It is believed to be the biggest of its kind in the United States and is on the register of Big Trees. The tree was officially designated as a California Historical Landmark in 1970, and the property was deeded to the City of Santa Barbara in 1976.
There is also a plaque below the tree detailing that its 'The children's peace, love and understanding tree to celebrate John Lennon's birthday on October 9th as the International Day of Peace'. Although the actual day of peace is the 21st September, this recognition of the tree makes it a welcoming place for all to visit. It really is a stunningly beautiful tree and hopefully the photos do it justice!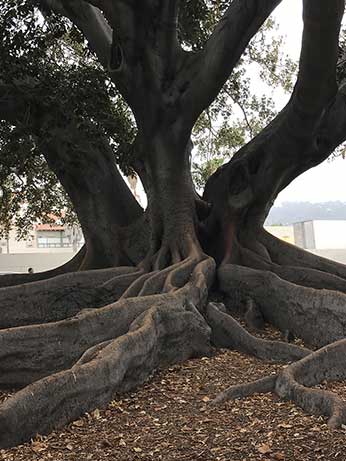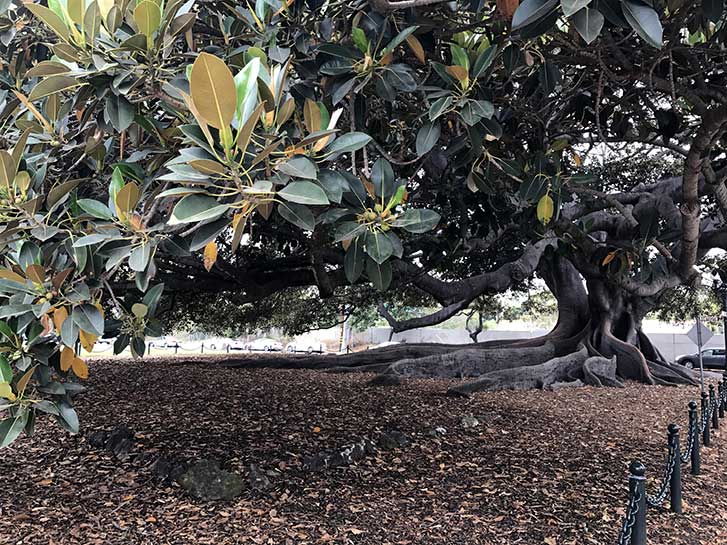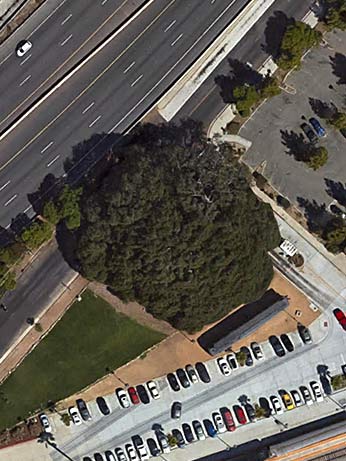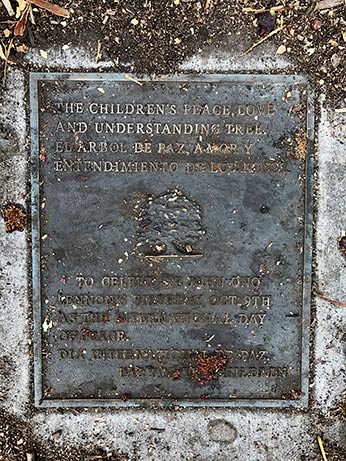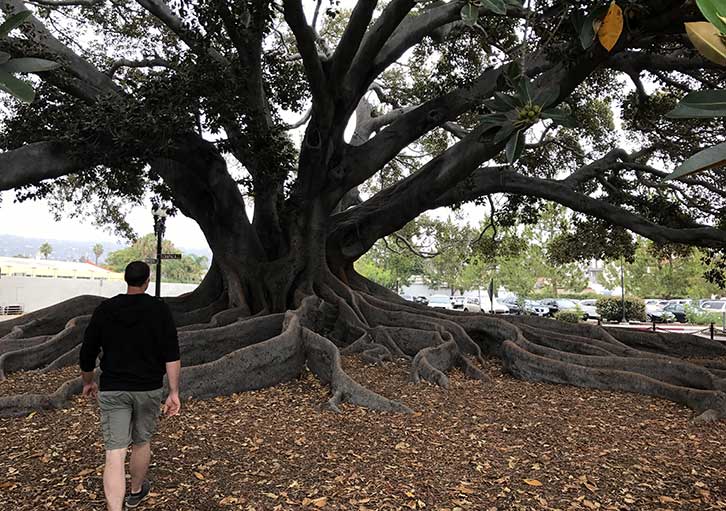 Because BIG trees matter!
Until next time
The ATC travel team
---